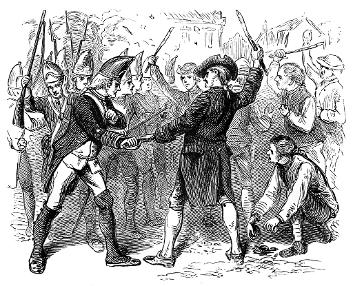 YOUTH HISTORY AND SOCIAL STUDIES ONLINE PROGRAM
WHAT IS IT?
Because of the uncertainty of school openings and scheduling due to the COVID-19 pandemic, the Institute is launching this online educational program for students 8-15 years of age. Students who successfully complete a course will be awarded a certificate a scholastic achievement from the Institute.
WHAT SUBJECTS ARE OFFERED?
U.S. History
-Native Americans
-Colonial America
-American Revolution
-Industrial Revolution
-American Civil War
-Westward Expansion
-The Great Depression
-Civil Rights Movement
-Cold War
-Pre-1900
-1900 to Present
-U.S. Government
-U.S. State History
World History
-Ancient Mesopotamia
-Ancient China
-Ancient Egypt and the rest of Africa
-Ancient Greece
-Ancient Roman
-Middle Ages
-Renaissance
-Aztec, Maya, Inca
-French Revolution
-World War 1
-World War 2
Geography
-North America
-South America
-Africa
-Asia
-Europe
-Central America
-Southeast Asia
-Middle East
-Oceania/Australia
WHEN DOES THE PROGRAM START?
The program begins on August 1, 2020 and runs for 12 weeks
WHAT DAYS AND TIMES ARE CLASSES SCHEDULED FOR?
Classes are Monday through Thursday 11AM-6PM
U.S. History: Monday and Wednesday
World History: Tuesday and Thursday
Geography: Wednesday
Classes run 45 minutes- 1 hour
Time slots for classes are filled on a first come, first serve basis, so please be aware that enrollment opportunities for this program are limited.
WHAT IS THE ENROLLMENT PROCESS?
Students can be enrolled by completing the form below
HOW ARE CLASSES CONDUCTED?
Classes are conducted via SKYPE. Each class will consist of discussions, reading and writing assignments, reports, student commentary and other related instructional activities. Outside of scheduled class time, students may convey course-related inquiries to the instructor by email.
WHO IS THE INSTRUCTOR?
The Instructor is Dr. William Lester, who has over 25 years experience as a teacher, professor and education professional. This includes extensive experience, writing and research in the humanities.
WHAT IS THE COST OF THE PROGRAM?
U.S. History- $1,200.00
World History- $1,200.00
Geography- $950.00
Parents may select the "Full Payment" or "Monthly Payment" option when enrolling. The monthly payment option requires the use of a valid debit/credit card to be charged at monthly intervals.